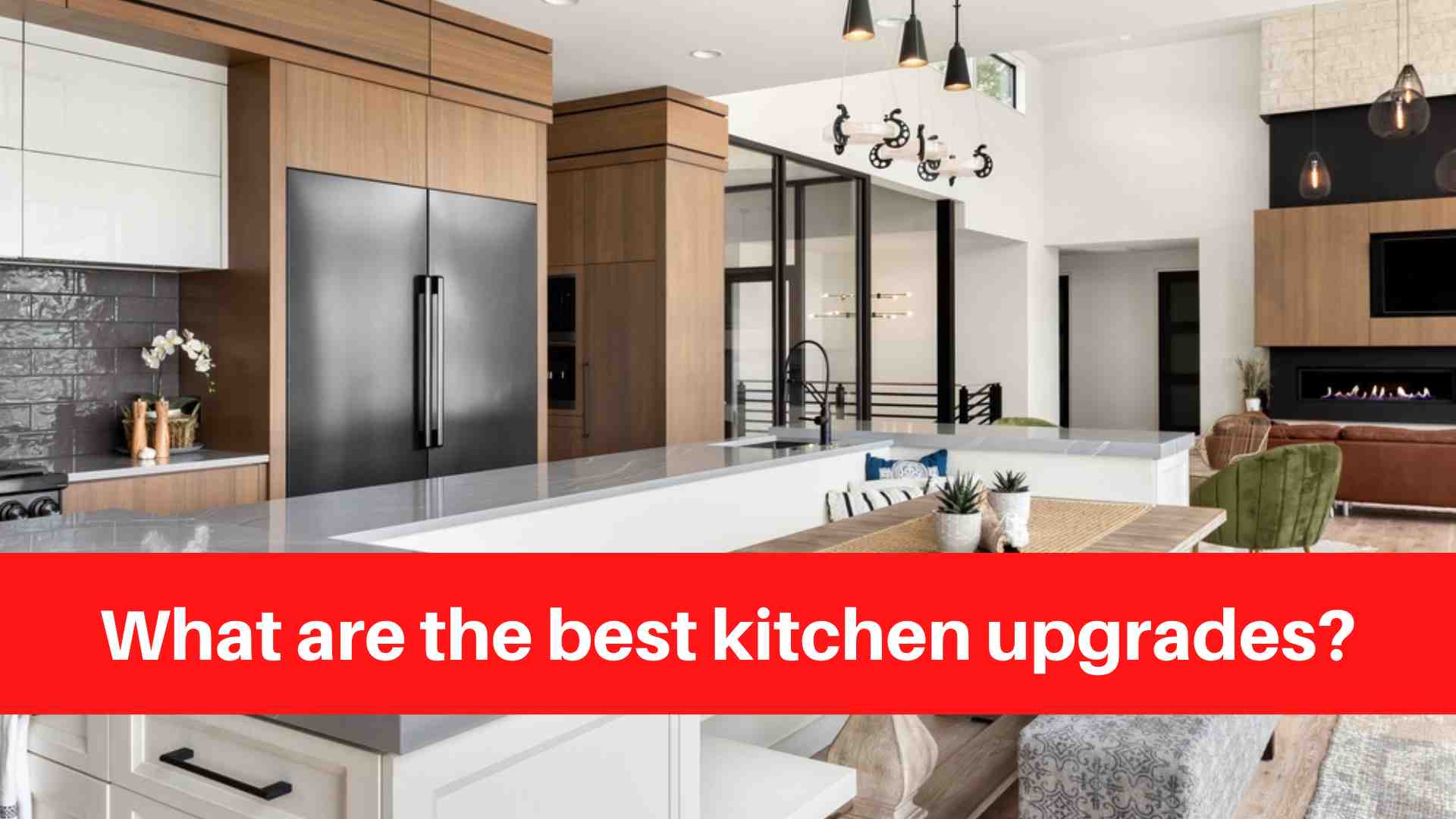 What are the best kitchen upgrades?
Making Your Kitchen More Functional
The kitchen is the beating heart of your house. It is where you prepare your meals and entertain friends and family. You also spend a lot of time there washing dishes and cleaning up after yourself. But does it appear to be a place you'd like to spend more time in? This article will show you how to drastically improve your kitchen so that it is more functional, allowing you to spend more time doing what really matters: cooking and spending quality time with loved ones!
-Cabinet refinishing
Give your kitchen cabinets a new coat of paint if they're looking a little worn. This is a simple DIY project that can dramatically improve the appearance of your kitchen. Furthermore, painting your cabinets is an inexpensive way to update your kitchen without purchasing new cabinetry.
-Making a useful display out of pots and pans
If you want to make your kitchen more functional, one option is to make a pot and pan display. Hang pots and pans on a wall-mounted rack or use a freestanding unit to accomplish this. In either case, choose a location that is easily accessible so you can grab what you need without having to reach up or bend down.
Adding a pot and pan display to your kitchen is a simple way to add both form and function. It not only keeps your cookware accessible, but it also looks great!
-Adding some shelves
If your kitchen is feeling cluttered and unorganized, installing some shelves can help make it more functional. This can provide you with additional storage space for items such as dishes, cookbooks, or small appliances.
When you've decided on the perfect shelves for your kitchen, it's time to put them up! If you're not handy with tools, don't worry; most home improvement stores have plenty of easy-to-install shelving options. Simply follow the steps and enjoy your new storage space!
-Having fun with the backsplash
When it comes to the backsplash, the options are virtually limitless. Add interest and dimension to your backsplash by using patterned or textured tiles. Add accent tiles or mosaics to your design for a one-of-a-kind look. Use a different color or material for the backsplash behind your stovetop or sink to create a focal point. Make your kitchen feel more open and airy by using reflective materials such as glass or stainless steel. Experiment with different shapes! For a fun and modern look, try using hexagonal or subway tiles in an unexpected way.
-Changing your faucet
If your faucet is old, out of date, or simply not working properly, it may be time to replace it.
Select a faucet that will meet your needs. If you have a small sink, you should consider getting a compact faucet. If you cook a lot, you might want a faucet with a sprayer attachment. Kitchen faucets come in a variety of finishes, ranging from stainless steel to oil-rubbed bronze. Choose one that complements the overall design of your kitchen.
-Alter the lighting
If your kitchen is dark and drab, you might be surprised to learn that changing the lighting can make a significant difference. Adding new light fixtures or simply brighter bulbs can give your kitchen a whole new look. This will not only make your kitchen more appealing, but it will also help to increase the value of your home.
-Decorate your cabinets with decals.
Apply decals to your cabinets to give them a new look without having to replace them entirely. Decals are available at most home improvement stores and online. Replacing the hardware is another simple and inexpensive way to update the look of your cabinets. This is also an excellent time to experiment with a new style or finish.
-Make your own kitchen island
Look no further than the kitchen island for a kitchen upgrade that will significantly increase the value of your home. In terms of both function and aesthetic appeal, a well-designed and well-executed kitchen island can be a game changer.
Because your kitchen is one of the most important rooms in your home, it makes sense to invest in improvements that will not only improve its functionality but also increase its resale value.