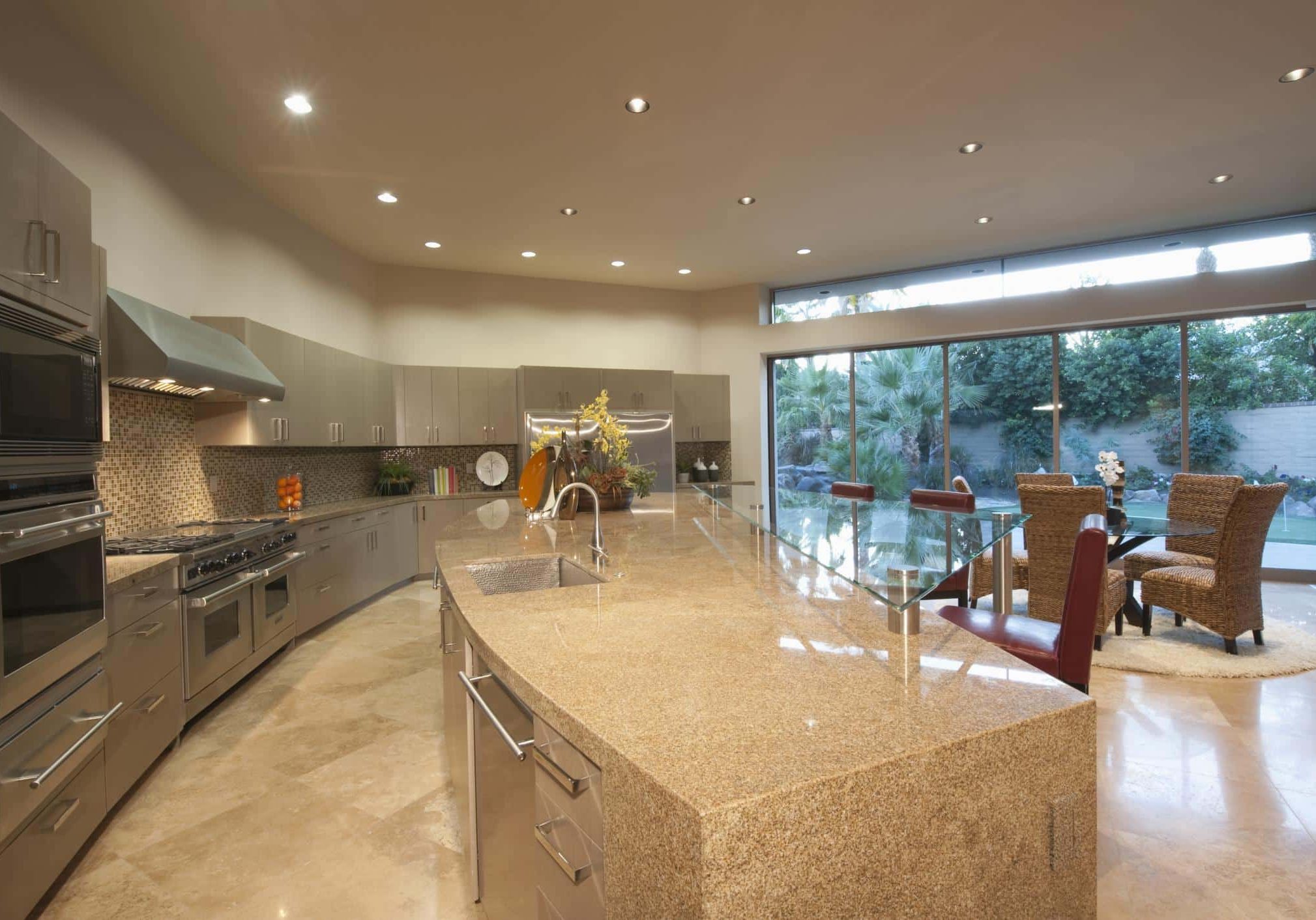 We have come to the realization over the years that we really can't pick our favorite project that we have worked on. The reason that we say is that we have been able to work with many different people that where hoping for different results. So, you can't really compare the project where we worked on an outrageously luxurious kitchen with a small kitchen renovation project. The reason that we bring this up when we are getting ready to talk about countertops is just to let you know that there are many different options available. To be honest the most expensive and high-end materials are not always the best fit for every kitchen. We can hope that the people who hire us, realize that. Countertops can come in all shapes, sizes, and colors and there is a good reason for that!
Heavy Duty vs Luxury   
What do you mainly want to use your kitchen for? This may seem like a dumb question, but there are people out there that have a full kitchen and only really use the fridge and microwave. There are other people that are in their kitchen cooking virtually all day. That type of use that you are going to have may affect the type of countertops that you want to add on to it. Marble may look great and fancy, but if you are going to be needing these countertops to be able to chop up anything and everything it may not be the wisest choice!
Sticking To The Budget
This sort of falls along the same lines of what we just talked about, but we want to take a little different approach here. We can build countertops on virtually any budget. The main benefit that you would get going with a company like us the real versatility that we bring to the table. Even if you are going to be paying less does not mean that you are going to get lower quality finishes. A lot of the differences that you are going to find in the pricing come from the main component that is used to make these countertops.
Size & Space  
You are probably going to talk about spacing quite a lot if we actually get the chance to be a part of your kitchen renovation project. There are people out there that are going to be looking for large countertops because they may want space to cook or to put different gadgets and kitchen appliances in. Other people may want to sacrifice that space to put in a breakfast bar type of countertop.
Decisions, Decisions
For the most part, we have talked about the different types of options that we are going to have available for you. They may get a bit overwhelming especially for those people who are looking to not be too active in their kitchen renovation process. What we try and do is digest everything for you so that you have many options to choose from, but the process of actually choosing granite over marble, for example, does not become difficult or overwhelming!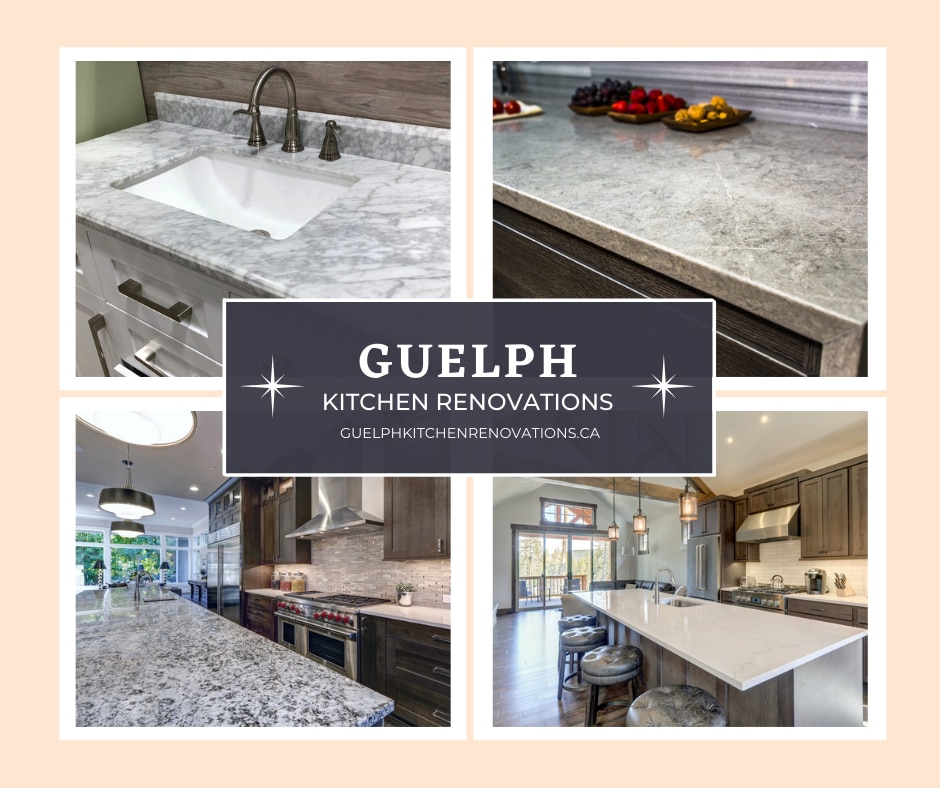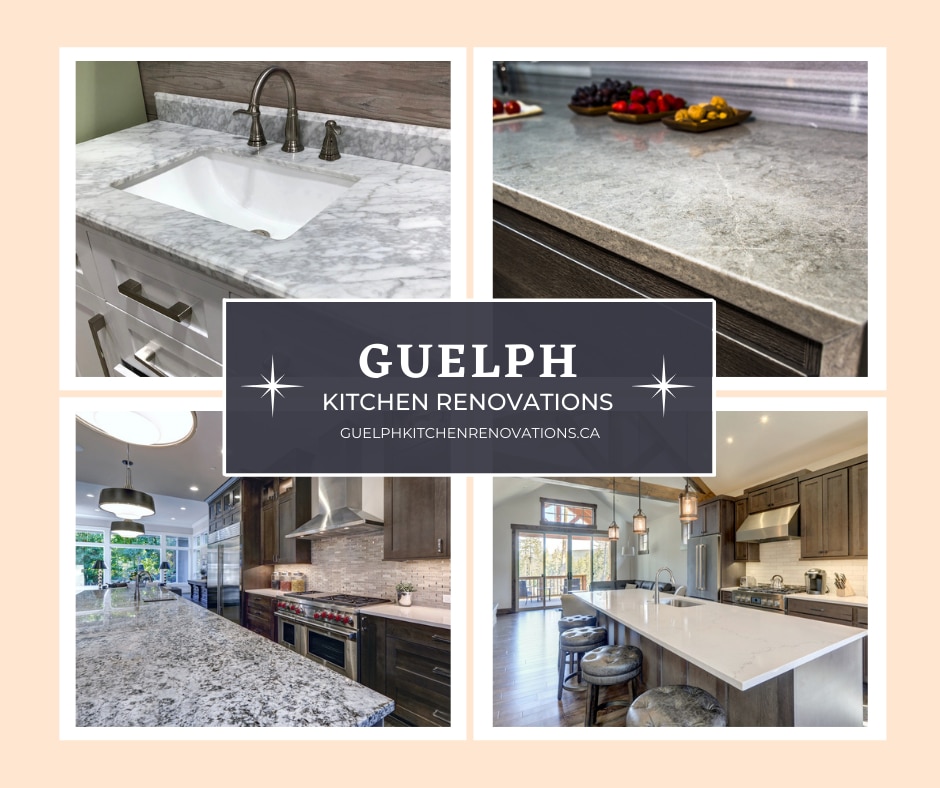 About Guelph
Guelph ( (listen) GWELF; 2021 Canadian Census population 143,740) is a city in Southwestern Ontario, Canada. Known as "The Royal City", Guelph is roughly 28 km (17 mi) east of Kitchener and 100 km (62 mi) west of Downtown Toronto, at the intersection of Highway 6, Highway 7 and Wellington County Road 124. It is the seat of Wellington County, but is politically independent of it. The city is built on the traditional territory of the Mississaugas of the Credit First Nation.Guelph began as a settlement in the 1820s, established by Scotsman John Galt, who was in Upper Canada as the first Superintendent of the Canada Company. He based the headquarters, and his home, in the community.
Neighborhoods in Guelph, Ontario
Things to do in Guelph, Guelph