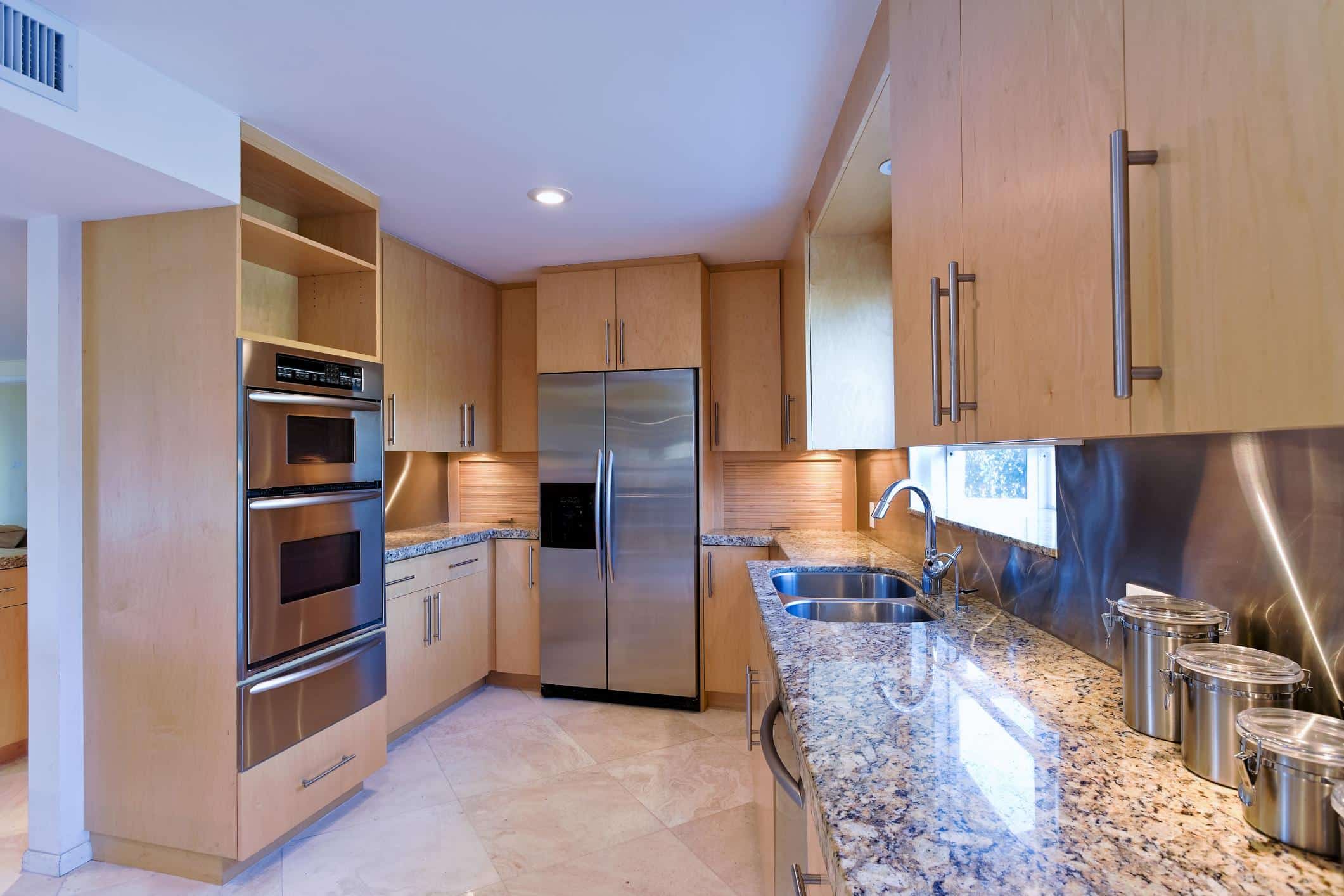 We have noticed that a lot of the people who call us or come across us in any way are not really sure what they are looking to get out making adjustments to their kitchen. We thought that the best way to help those people decide what could be best for their kitchen was to essentially split our services in two. On one side we have our renovations and on the other, we have our remodeling services. Strictly speaking, renovations are when we come in and fix something that is already there. When we remodel we are actually removing what is there and putting in something new!
What Parts Of The Kitchen Can You Renovate?
We can virtually renovate any part of your kitchen that you would need us to. Some of the more common projects that come through here include renovating cabinets, countertops, sinks, and faucets you name it. At times a renovation can be completed within just a couple of steps that could include polishing the countertop and then getting some new paint in to make sure that we give the area a new finish. We can work with wooden structures. Countertops made out of granite, marble, plastic. There are more things that we can do than things that we can't do. We can prove that!
Painting Services
We are bound to talk about paint quite a lot in our meetings with you if you decide to move forward with us, so it would be a good idea to let you know what we think about paint and the role it plays in what we do. We would say a new paint job is an important part or can play an important part in a renovation, but overall the final coating of paint which is at times what you are actually going to see is the least of our worries. We are more on sealing the surfaces correctly than anything else!
Which Process Is Longer?  
When you can't decide what you want to do with your kitchen there are certain tiny details that could end up pushing you towards one side or the other. We have gotten a lot of clients that are getting ready to move into a new home and they want to make sure everything is taken care of before they actually make the move. So speed naturally is important to them! Overall we have done some light renovations that we have gotten through in a couple of days even. Other times renovations may certainly take longer than remodelings. That is where another factor comes into play!
You Are Usually Going To Be Saving Money     
For the most part, renovations are going to be a lot less expensive than remodelings. With that said we always try to keep our prices fair so that our clients have more realistic options to choose from depending on their budget. Usually, renovations are great for those people who are not looking to dish out a lot of money on new furniture and appliances, but are still looking for a change of scenery!